[
Homepage
] - by:
AnyChart JavaScript Charts
-
Download links for AnyMap JS Maps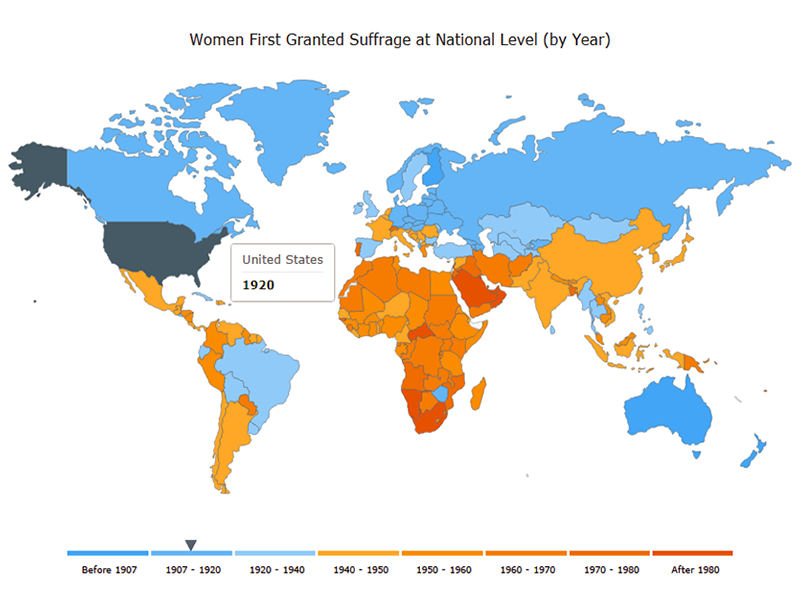 Click to enlarge
Description:
AnyMap JS Maps is an advanced JavaScript/HTML5 mapping library which makes you able to easily create interactive maps that look great on any device including PCs, Macs, iPhones, iPads, Android devices and others - on any platform and in any browser.
AnyMap JS is perfect for interactive dashboards and side-by-side reporting. You can use it to display sales by region, election results, weather forecast, population density, and any other geo-related data.
AnyMap JS comes with our ready-to-use Map Collection which you can use at no additional cost. Maps are supplied in GeoJSON, which makes them flexible in working and editing. Custom maps can be created from any SHP map.
AnyMap JS maps are fully compatible with other AnyChart JS Charts' HTML5 charting solutions - AnyChart JS (basic JavaScript charts), AnyStock JS (date/time JavaScript/HTML5 charts, e.g. financial and stock charts that visualize real-time data), and AnyGantt JS (JavaScript/HTML5 Gantt charts), and can be used both in a dashboard and as a standalone map visualization solution.
Features of AnyMap JS:
* Ever-expanding Map Collection with various country-specific and world maps.
* Highly customizable. Special reaction to certain events can be assigned with the help of event listeners.
* Wide variety of interactive options for your HTML5 maps, including tooltips, selection, hover, etc.
* Support of various types of maps including Choropleth Map, Point (Dot) Map, Bubble Map, Connector Map, and Seat Map for displaying data related to geographic areas in HTML5 based web projects.
* Longitude/latitude support allows you to set coordinates (location) of Bubbles in Bubble JavaScript Charts in longitude and latitude degrees. The API allows you to convert mouse coordinates to longitude and latitude (transform), and vice versa.
* Changing scale, moving map, and creating custom UI (buttons, scrolls, etc.) via API.
* Rich integration of keyboard and mouse controls.
Recent changes in this Major Update:
Opened source code, issue tracker, build scripts, and list of branches. Plugins for AngularJS, React, Ember.js, Meteor, Node.js, and jQuery. Sharing maps on social networks: Facebook, Twitter, Pinterest, and LinkedIn. New legend customization options: itemsLayout(), positionMode(), and drag().
Remarks - Comments
(
Add a remark about this Web program
)
<!Comments><!Comments>